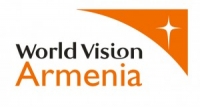 World Vision Armenia
Established in 1950, World Vision operates in nearly 100 countries worldwide. It is a Christian relief, development and advocacy organization dedicated to working with children, families and communities, to overcome poverty and injustice. We pursue life in all its fullness for every child and serve all people regardless of religion, race, ethnicity or gender.
World Vision first came to Armenia for providing emergency aid to the victims of December 1988 devastating earthquake. During the next years World Vision's projects have gone beyond meeting the demands of crisis situations to changing the quality of life in entire communities and helping Armenians to restore their country.
World Vision Armenia works in 194 communities in six marzes of Armenia and in Yerevan supporting 25 000 children and their families. The Organization fulfills advocacy, health care, education, economic development, child protection and spiritual growth activities.

Company statistics
Openings
No active vacancies